Can u add an app icon for the GEICO app, oculus, prime video, discover bank app, target, and Minecraft,
Some generic art app icon, maybe just like a pencil or a paintbrush logo. This could be used for all sorts of different art apps.
Also a logo for Goodnotes.
requesting icons for VSCO, BeReal, Crave, Pokémon Go, Uber Eats, Google Home, and Crunchyroll pls pls pls!!
Hi


@Esmerphy @Cloud @starryskhy
Purple Neon App Icons Pack

has been updated with new icons.
All of new icons you may get in ZIP archive ("Download Icons" button). And also I managed to add some of them to iOS Config Profile.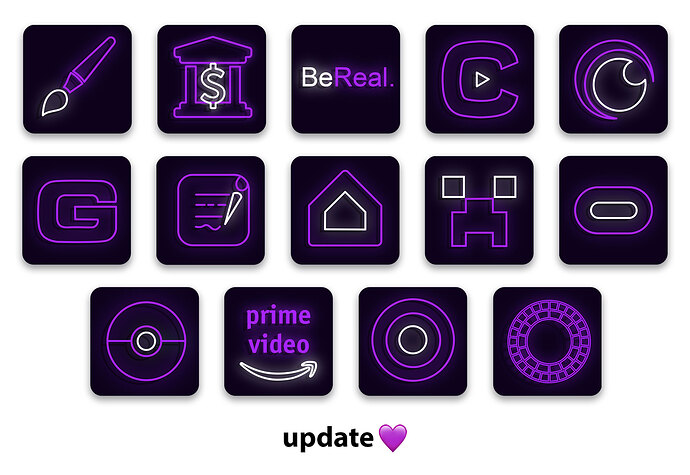 Do you by any chance do Five Nights At Freddy's wallpapers?
Hi,
Here is a FNaF wallpaper for you: