Could we add a twitch icon, currently I cant find it, right now I'm using the the twitch games icon for twitch, I suffer from OCD Wich is why this is annoying for me, I also left a 5 star review because I really love these icons and the colors that come with it, but please fix this.
Thank you so much, Sincerely JJ
Hi Sincerely

Thanks)
This icon pack contains a Twitch icon, it looks like this: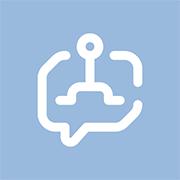 But can you add a Paramount+, HBO Max, & BET+ Icons Please
I would like suggest adding goodnotes 5 and notability
Thanks a lot!!